Young Entrepreneurs Conference 2019
Team Tumbleweed comes in 1st!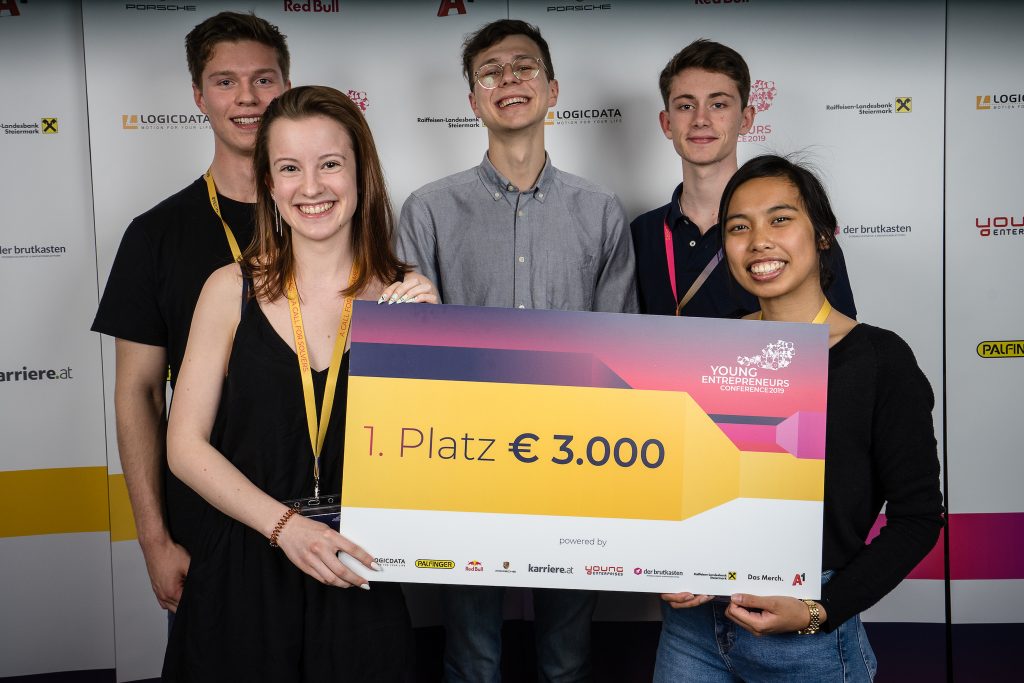 The YEC (Young Entrepreneurs Conference) is Austria's leading event for ambitious and student-entrepreneurs. The event poses a unique opportunity for anyone up to the age of 18 to pitch their innovative idea in front of like-minded people and industry experts, as well as network with and receive valuable advice from them. This year's jury was composed of entrepreneurship experts like DerBrutkasten-founder Dejan Jovicevic and serial entrepreneur Stefan Ebner.
Leading up to the final presentations, we had the chance to participate in an Entrepreneurship Dinner with Margarete Schramböck, federal minister for digitalization and business location and one of the keynote speakers at the YEC. Throughout the evening, she shared with us her thoughts and opinions on our questions regarding start-ups, business and education in Austria.
The final event took place on May 18th, 2019 in Deutschlandsberg, Styria. In the first half, 15 teams had to pitch their idea within 3 minutes, followed by a Q&A session with the judges. Afterwards, the participants were able to gain valuable insight into Austria's start-up scene from their keynote presentations. At the end of the day, the winning teams were announced – and we are proud to share that Moritz could convince the judges with his pitch, winning 3.000€ and 1st place for Team Tumbleweed!